Oh, 'Poo, Poo, Barney McGrew' [sic], we only went and got a parking ticket in the Promenade car park in Perranporth, managed by one of those well-known purveyors of goodwill, a Parking Enforcement Company.  This will never happen again and I'm sharing 5 ways you can minimise your chances of getting pounced on by Parking Attendants and their ilk wherever you are in the country.
First up, it's our fault.
We made a mistake.  We popped £2 in the slot (thinking it was for 2 hours), but it wasn't.  We got it wrong – it should have been £2.50.  When we returned just after an hour, we arrived as 'Ever-so-Keen' Worker No 30 got busy sticking things to our windscreen.  So, I guess we could wail and say that, technically, we overpaid for the hour.  But according to the small print, we hadn't correctly paid for the 'up to 2 hours' slot.  Boo Hoo for us – cue a Cher-a-like moment of singing 'If I could turn back time' in Perranporth Car Park (in my head, that is – although in my head everyone else joined in and their dogs did too).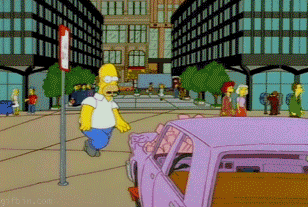 What to do next?
I've read so much conflicting advice about paying or not paying, that I'm confused and not sure I'm up for a fight.  But one BIG MISTAKE we made was having the audacity of sending them an email – we got the reply today.  Yes, they've only popped another £20 onto the £60 we originally owed explaining that it was a sign of goodwill (as the proper fine should be £100).  Told you they were full of it.  Goodwill, that is.
Big Lesson – Never contact them – wait for them to contact you.
So here's why it will never happen again.
Next time we will:
Park somewhere else.  Honestly, there are other car parks.  Eg: council ones which generally tend to have Pay By Phone apps.  Set up an account, pay and then you'll receive a handy reminder without the threat of disproportionate fines.
Only park in the marked bays. Since I went public with this on social media, I've had a few comments on the Facebook Page.   One of them was from someone who parked in the same (virtually empty) Perranporth car park in the Winter and their car strayed over the line.  Huh-Oh.  Parking Attendants don't like lines being crossed.  Remember what you were told when you were colouring, stay in the lines – or the bears will get you (or was that something to do with pavements – or perhaps parking attendants)
Take the right change. Another told me about an elderly disabled man parking elsewhere in Cornwall whose money wasn't accepted by the machine, so had to go and change it for coins that would work.  Yes, you've guessed it…..Our kind parking attendants made sure they got a sticky note on their windscreen.  After all, this poor chap broke one of the Parking Commandments.  One such website informs us that since there is no such thing as free parking, that change should be sorted out well beforehand (Tsk Tsk) and forget trying to appeal – it's not worth it.
Nice……
Set an alarm on your phone. If you're parking for 2 hours, set it to go off 10 mins before the deadline.  This should give you time to get back to your car.  Which will, no doubt, frustrate the money collectors.
Make sure your ticket is visible (like really, really visible). You know what it's like – it's a windy day in Perranporth and you're trying to unload your toddler, the dog, your picnic and windbreak.  You pop your ticket on the dash, slam the door, get pulled towards the beach by said overexuberant toddler/dog and the ticket gets blown over or falls on the floor.  You've paid for the parking, there's proof for goodness sake!!!! No, not good enough – you'll still get a £100 fine (reduced to £60 unless you complain when you get the extra special goodwill fine of £80).
Hopefully, these tips will help you minimise your chances of giving even one of your hard earned pennies to companies like these.  I'd love to hear your views and which car parks are best avoided in Cornwall, and which ones are the best.
Check for Car Parks on Parkopedia and leave reviews (good and bad) so you can be helpful to others
I'm going to laminate this (below), keep it in the car and attach my ticket to it – it won't blow away and it will remind me of the Parking Commandments so that I don't transgress again.  It might even look so ridiculous that others will see it and avoid a fine themselves.
Cover Photo by @zekedrone on Unsplash